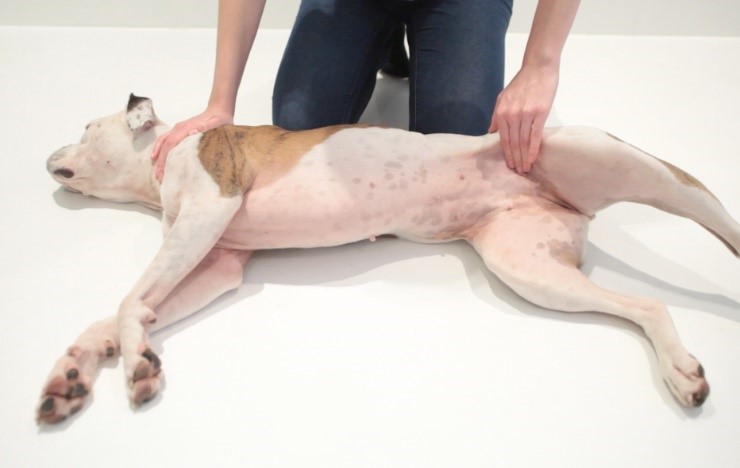 Keep checking that they are breathing feeling their breath using the back of your hand or by holding a wisp of fur in front of their nostrils to see if it moves as they exhale. Keep checking their pulse.
If you are concerned that they may be going into shock raise their hind quarters slightly and keep them supported so that their body remains straight. Gravity encourages the tongue to flop forward and the contents of the stomach to drain out. This keeps the airway clear and allows the animal to keep breathing.
Once they are in the recovery position keep checking that the animal is breathing.
First Aid for Pets provides this information for guidance and it is not in any way a substitute for veterinary advice. The author does not accept any liability or responsibility for any inaccuracies or for any mistreatment or misdiagnosis of any person or animal, however caused. It is strongly advised that you attend a practical First Aid for Pets course or take our online course to understand what to do in a medical emergency.